Una ciudad americana
Uno de esos tests absurdos -pero divertidos- que rulan por la web, según cómo contestes al cuestionario serás identificado con una ciudad norteamericana u otra. Este es mi resultado... ¡Llamadme rojo!
"Which American City Are You?"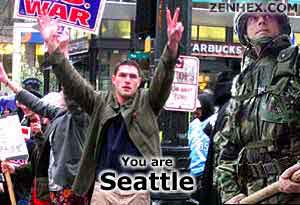 Seattle
Your dark exterior masks a caffeine driven activism. You'll take up a cause and you'll get ugly to advance it.

(Qué lástima, yo quería ser la Nueva Orleans de Toole...)

Posted by germanmj at Junio 7, 2004 01:00 AM