Junio 23, 2007
WOW! ... ┐chicos plasticos?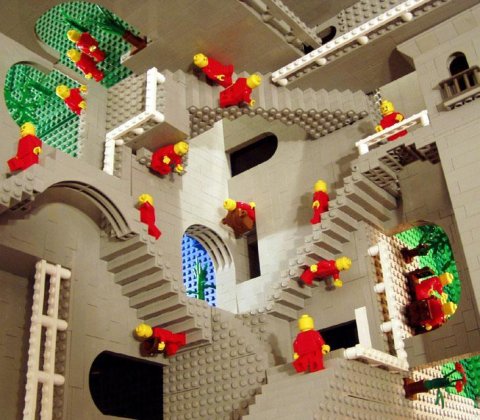 ~> Sin comentarios <~
(Tomado de http://www.thebutterscotchthreshold.com/lego-escher-01.jpg)
spicyspiralia at 01:02 AM
Trackback Pings
TrackBack URL for this entry:
http://www.zonalibre.org/cgi-bin/mt-tb_ZL1.cgi/75
Listed below are links to weblogs that reference WOW! ... ┐chicos plasticos?:
Comments
Trying to be impressive!deeply wonderful here!
runescape items
Maple Story Mesos
MapleStory Gold
Maple Story Items
guildwars gold
gw gold
guildwars items
gw items
runescape gold
Posted by: rsloads at Diciembre 24, 2007 09:01 AM
Hola.
Hace mucho que no sÚ nada de ti y resulta que hoy me acorde de ti al escribir en mi blog. Lo mismo te apetece charlar un rato con alguien a quien conociste.
Posted by: Fernando Bueno at Junio 27, 2007 04:17 PM
Post a Comment
Thanks for signing in, . Now you can comment. (sign out)
(If you haven't left a comment here before, you may need to be approved by the site owner before your comment will appear. Until then, it won't appear on the entry. Thanks for waiting.)